PolyTable Signature is a new two-tier Energy Management Design Model.
The platter bearing and the tonearm are located on a plinth isolated from the base.
The Fluid Damped Motor System (damps torque impulse peaks) sits on it's own isolated base.
The motor is operated via the DMD, accuracy 3 parts per million.
The PolyTable Signature is compatible with most tonearms up to and including 12.7 inches in leingth. 19 HZ primary resonance
The PolyTable Signature uses a two-piece decoupled platter system. with a bonded RCC mat
Please compare the PolyTable Signature to ANY other turntable no matter the cost.
Cost $2995.00 without tonearm. MADE IN THE USA
Sorane 12.7 inch tonearm $1875.00 as shown in picture. Call for package Pricing
All PolyTables will accommodate 12-inch

tonearms

.

The PolyTable is designed and manufactured by George Merrill in the USA.

The PolyTable is a TRUE high-performance Turntable.

The Looks are striking.

The PolyTable will outperform tables costing many thousands of dollars.

19 HZ resonance, away from cart/arm resonance-below recorded information.

NO fancy gimmicks, just excellent engineering.
PolyTable Super with DMD/Fluid Damped Motor and blank tonearm mouunting platform $2495.00 Single tier design.
PolyTable Standard - blank tonearm mounting platform $1495.00 AC direct powered motor Optional Digital Motor Drive for the PolyTable Standard allows 60-50Hz 120-220VAC operation and improves sound quality $790.00
Designed with Energy Management Technology.

Plinth is designed to minimize energy flow.

No Metal or Glass used in the critical energy path.

Two piece platter system with Damped Drive Platter.

Precision Custom manufactured motor.

RCC Mat bonded to the record support platter.

Oil Well Bearing.

Adjustable leveling feet with built in bubble level.

Optional cartridges and tonearms available.

33.3 - 45 RPM operation. 50HZ/240VAC operation with DMD.

Made in the USA with craftsmanship and pride.



Record Collector News May-June 2016 Issue 54




Stereophile Michael Fremer super review August 2016

Stereophile Class B in the recommended components.

Fantastic review in Home Theater and High Fidelity




PolyTable Digital Motor Drive (DMD)
Advanced Digital Processor Controlled

Available for the standard PolyTable.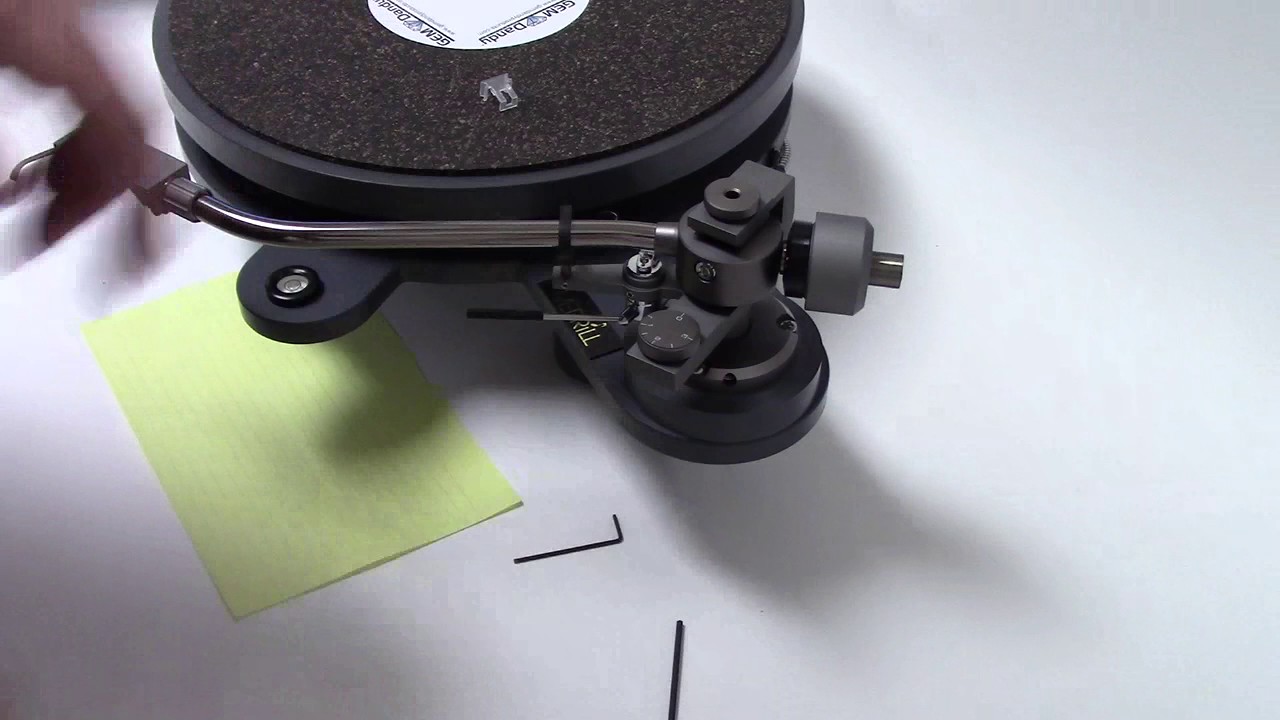 Digital Motor Drive (DMD)
Any turntable that has fixed speed (no manual variation) cannot retain speed accurately under all temperature, and humidity conditions The expansion / contraction coefficients of the drive materials will vary with the environment.
A variable speed control solves this problem. The result is the retention of accurate pitch.
The AC line power is contaminated with multi-frequency trash. Direct line coupled motors will suffer noise problems and can have speed-accuracy issues. Without a buffer, this trash is fed directly into the motor and is coupled into the drive system and record support platter.
A properly designed motor drive will totally isolate the turntable drive system from this trash and allow the motor to run smoothly. This will help to eliminate the clouding of micro level information and lead to improved resolution culminating in better imaging, detail and musical realism. Unlike a DC motor where speed is feedback-controlled and is susceptible to servo hunting, a synchronous motor is frequency controlled and is more desirable for turntable drive.
An aftermarket add-on motor drive system that produces power line voltage and utilizes a receptacle that the table plugs into is not as effective. Reason, the synchronous motor phase shift capacitor is still in use. This capacitor renders not a true 90-degree phase shift, adding impulse noise (motor does not run as smooth).
The Digital Motor Drive uses a regulated DC power supply powering a microprocessor, employing crystal-controlled adjustable dual oscillators for sine and cosine drive (true 90-degree phase shift). The low distortion precision sine wave dual oscillators drive two high power low distortion amplifiers that power the motor windings. This allows absolute total isolation from the power line. Speed sweep is plus or minus 2 percent. The turntable speed is checked with an onboard strobe light driven by a short pulse crystal- controlled square wave oscillator. Speed accuracy is three parts per million. Touch button logic control is employed. (On-Off and Speed Select) The Digital Motor Drive System is the most advanced drive system available.
Owners review of the PolyTable
I have owned a PolyTable SUPER12 for several months and thought I'd set down a few of my experiences with it. The PolyTable SUPER12 arrives well-packaged in one big box. Upon removing the turntable's parts from the box I was impressed by their high quality and superior fit and finish. It was easy and quick to set up due to the excellent instructions. The Jelco 12-inch tonearm is easy to set up, with adjustments for everything. George Merrill's YouTube setup video was very helpful since the 'arm comes with no setup instructions or templates - I had to get an alignment template online. I'm using Hana SL and Dynavector 10X5 cartridges. The tonearm is an excellent match for these cartridges and seems to be non-fussy about cartridges appropriate to its mass. The turntable is absolutely silent with no vibrations, both when idling and in operation, a product of the Fluid Damped Drive Motor System. The speed is very stable and on-pitch due to the Digital Motor Drive. The best description of the turntable's sound is that it has none: It is completely neutral. There are no colorations introduced by the 'table. The bass is strong and well-controlled, without the muddy, indistinct sound of some turntables. The midrange is very satisfying, with voices and instruments surprisingly clear and natural-sounding. And the highs are pure: not beaming, or glaring or grainy. The turntable has a wide, deep and high soundstage. And its pace and dynamics are as good as I've ever heard from any turntable, no matter the price. The PolyTable SUPER12 is individually crafted for the buyer and is signed by its designer and builder, George Merrill. My experience with this turntable has been extremely positive. It has been a joy playing through my record collection, appreciating all the more my favorites, and finding new favorites among those I thought were not so great. If you are looking for a turntable that is several steps up from a basic model, do yourself a favor and take a look at the PolyTable SUPER12. At $2995 it's a steal and equal to turntables costing thousands more.
— Mike Nichol
Hi George,
Received the Gem Dandy Polytable Super12 Turntable in great shape, wonderfully packed. Instructions and Setup were a breeze. I'm 62 yo and have had my share of Turntable setups/installations like over 12. None over $1500. I must say initially that the sound I'm hearing is incredible for this price point. I have auditioned many analog rigs twice if not four times/10 the price of this rig. Glad I picked your creation/design. A big smile is on my face. I'm hearing things on my system that I never imagined would be possible. Just a few random thoughts and observations.